Posted on 12th Nov 2018 @ 9:31 AM
Display Boards are one of our bestselling event, exhibition and office solutions. They offer unrivalled versatility at a budget-friendly price, so it's easy to see why our customers love them so much.
Our clients often send us pictures of their display boards in action. We like to see pictures from customers because they demonstrate the creative ways each product can be used. Lots of people get creative with their display boards and use them in inventive ways that we haven't thought of. That's not to say that we aren't impressed when they are used in the traditional way; any display that attracts attention is a winner in our eyes.
We have decided to put together a showcase of some of the office display board pictures we have been sent so that you can see how versatile display boards are: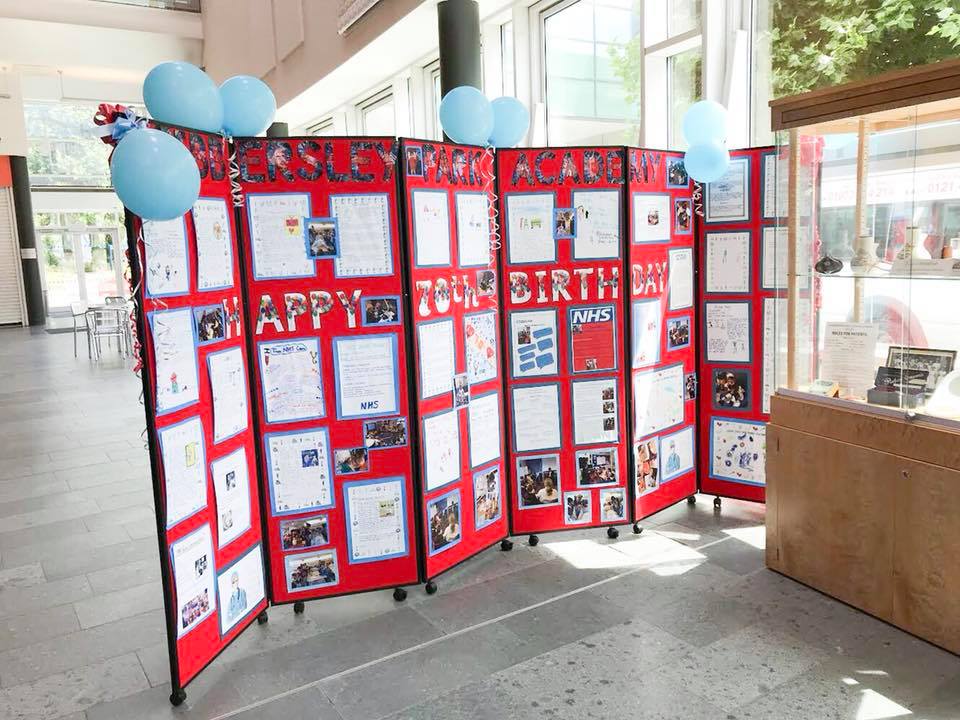 This image was sent to us by one of our customers who used their concertina display board to showcase some letters and photos. This unique display was used to celebrate a very special birthday which is a concept we haven't seen before. The red felt background of the display board paired with the balloons creates a diverse and unique office display board that looks great.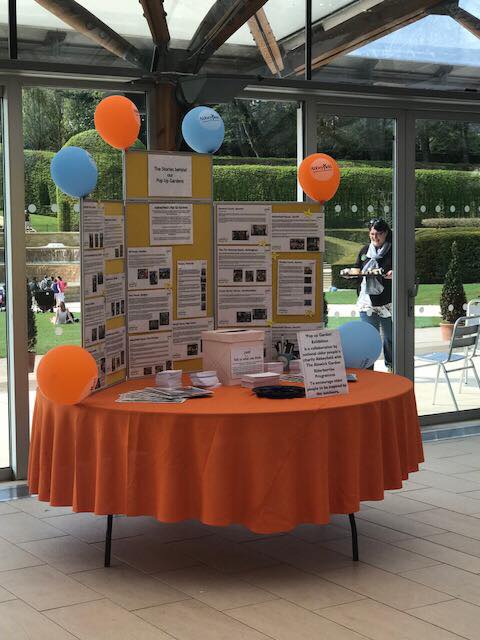 The second display board in our showcase is another bright and colourful one. Yellow isn't the most popular of colours because of how bold it is, but this senior tabletop display board proves how wonderful it can look as a part of the right exhibition. The balloons and orange tablecloth really set the board off, creating an eye-catching display that will definitely draw people to the information presented on it.
Next up is this display board that was used as a tool to showcase merchandise at an event. Our PVC display boards are pinnable which allows you to attach a range of marketing materials to them. We haven't seen anyone else pin t-shirts to their office display board before, but it works well and is an ingenious way of showcasing products.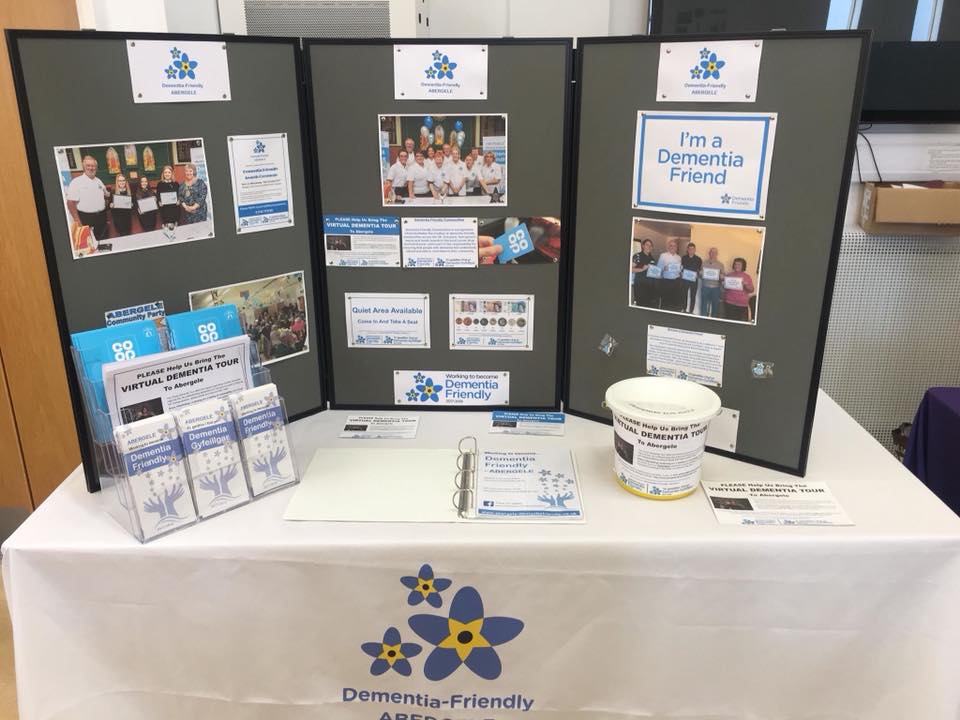 The display board in the image above was used in a traditional way but it looks so clean and fresh that we had to include it in this article. The grey felt contrasts nicely with the light blue branding, and the board itself isn't cluttered with information. This creates a fresh and tidy looking display that is ideal for boosting brand awareness.
Why Our Customers Love Display Boards
There are many reasons why our customers invest in our office display boards; the main reason being the versatility they offer.
As shown above, you can use display boards in so many different ways. If your brand has frequently changing marketing campaigns, display boards are a cost-effective, high impact way to present your message and enhance your brand awareness.
Display boards are extremely lightweight and portable. They come with a padded carry bag that makes storage and transportation effortless. These qualities – coupled with the easy one-person assembly – make office display boards a popular choice amongst businesses who travel a lot and need a compact but effective display that can keep up.
Our Range of Display Boards
We have a large range of display boards for you to choose from; each one with its own unique features and benefits.
PVC Display Boards are our bestselling and most cost-effective range of boards. Available in a wide range of sizes all the way up to 10 panels, you are guaranteed to find the right PVC board for you. You can choose from 13 fabric colours, allowing you to find the perfect fit for your brand.
Concertina Display Boards are large format displays with an increased surface area that work well when you have a lot of information to display. Concertina screens are frequently used as room dividers in areas such as community centres and churches, but they are also a popular choice for schools and nurseries.
Panel and Pole Display Boards are our modular option. They can be configured in many different ways to suit the space you have and the information you want to display. You can add and take away panels easily and quickly; giving you the versatility to use your board in multiple locations for different purposes without spending any more money.
For a more permanent display option, our Heavy Duty Office Display Boards are an ideal solution. They feature a lightweight aluminium frame and a gear edge hinge system. You can opt for fabric panels or printed panels; allowing you to customise your board exactly to your needs.
If you would like more information about any of our display boards, contact us or call our sales team on 01733 511030.