Posted on 9th Apr 2018 @ 9:58 AM
For many years, exhibitors have always chosen to opt for printed foamex panels to dress shell scheme Exhibitions stand walls. Printed graphic panels are great for maximising space of Shell Scheme Stands as they dress the walls without using any ground space of an exhibitors stand. They are also fairly easy to put and majority of the time are attached using hook and loop Velcro. Although printed foamex panels provide a great printed backdrop to shell scheme stands, exhibitors then have to accept that their amazing graphics will be split into several sections by intrusive vertical aluminium poles. With the exhibition industry having modernised considerably since the days of a table and some leaflets, dressing shell scheme with printed foamex panels can look outdated and basic, and a stark contrast to the custom built stands that may be ranged alongside them.
Many exhibitors nowadays opt for Pop Ups and roller banners as a modern upgrade to traditional printed panels for shell scheme exhibition stands. For exhibitors who offer services and don't require plentiful floor space to showcase products in the flesh, Pop Up exhibition stands are a firm first choice due to their portable and reusable nature. Pop Up Displays are in fact perfect solutions to creating small branded environments in all sorts of places including conferences, open days, job fairs etc.
These portable display solutions make great exhibition stands but some exhibitors worry about the floor space they take up. When exhibitors are paying hundreds or even thousands for their exhibition stand floor space, they often want to maximise usage of the stand. This is true especially if exhibitors require maximum space on their stand to exhibit products they offer as opposed to solely having marketing material to display to visitors.
So what is an efficient alternative?
Fabric Exhibition Stands are a fast growing favourite for exhibitors who want to dress their shell scheme stands but do not want the ghastly aluminium strips breaking up and dimming their graphic design. Tensioned fabric stands are amazing – they're flexible, reusable, and durable and roll up neatly for easy transportation between events.
Fabric display stands are printed using dye sublimation printing, a modern method where by dye is printed into the weft of the fabric rather than just on top. This results in a fabric display that is vibrant in colour and crack, tear and crease resistant. Dye-sub printed fabrics are every bit as vibrant and crisp as pigmented printed boards, and because they printed onto a roll, can be almost any length. This means that tensioned over their product frame or the shell scheme itself, in place of printed shell scheme panels, every exhibitor can enjoy the benefits of eye-catching, space efficient graphics that are not broken up by aluminium poles and a shell scheme exhibition stand that is a cut above the rest.
Fabric displays use a fraction of the floor space compared to Pop Up Displays and have lots of amazing other properties too. Not only do fabric displays look superb, they are also eminently reusable and their flexible properties mean they often incur less wear and damage than rigid graphics. Our fabric exhibition stands are also machine washable so keeping your display looking pristine is easy.
We offer some great Fabric Exhibition Stands from Fabric Banners and Larger Fabric Displays to Fabric Pop Ups, Fabric Exhibition Counters and Fabric Hanging Displays.
Fabric Exhibition Stands
Our selection of fabric exhibition stands come in a variety of various shapes, sizes and designs. Fabric is a popular alternative to shell scheme printed graphics which offer an attractive and professional display with high impact seamless graphics. Lightweight and highly portable, our range of fabric display stands are quick and simple to assemble and can be packed down into a specially designed carry bag for easy storage transportation.
The lightweight aluminium frame of the Formulate Fabric Displays is quick and simple to assemble. The range of sizes and shapes means there is a fabric display stand to suit any exhibition space. The tension fabric sock slides over the frame creating a seamless, tensioned fabric display.
Our popular Fabric Displays are often available in bespoke sizes to suit your stand requirements and create the perfect seamless backdrop for events. Contact our sales team on 01733 511030 to discuss your requirements and find your perfect fabric solution.
Here is some inspiration from a few of our customers that we have helped with fabric exhibition stands.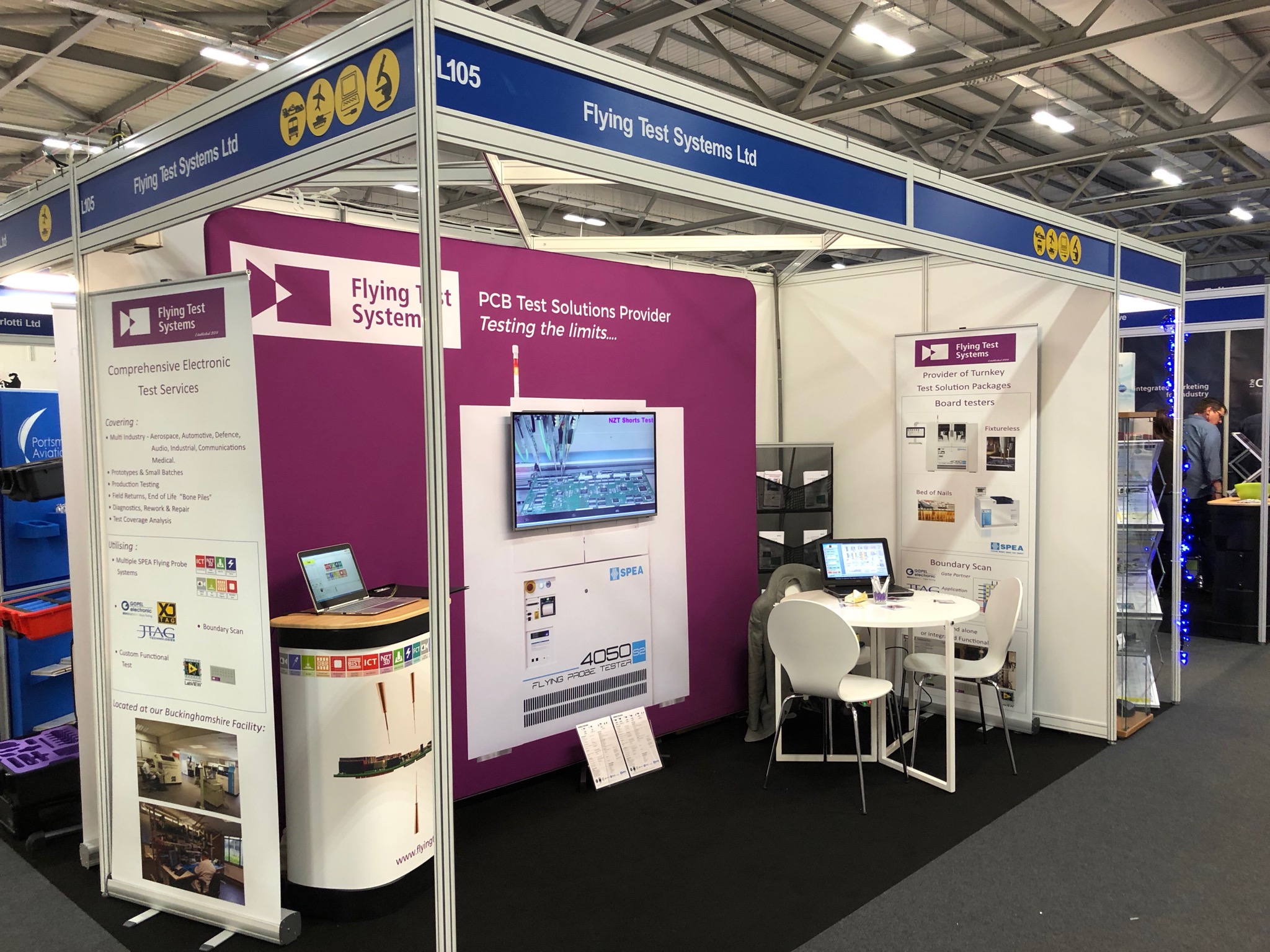 At XL Displays we create, design and build Pop Up Displays, Roller Banners and Fabric Exhibition Stands that get you results. Please contact us or call our sales team on 01733 511030 for more information.